Vinyls & Streaming, Oh My!
---
November 10th, 2021
By
Yukon
Today we have some MASSIVE NEWS for all you music loving Turnip Boy fans!
We've partnered with iam8bit (holy shit) to bring you Jake Currier & Ryan Borbone's amazing tracks in the OFFICIAL TURNIP BOY COMMITS TAX EVASION VINYL!!!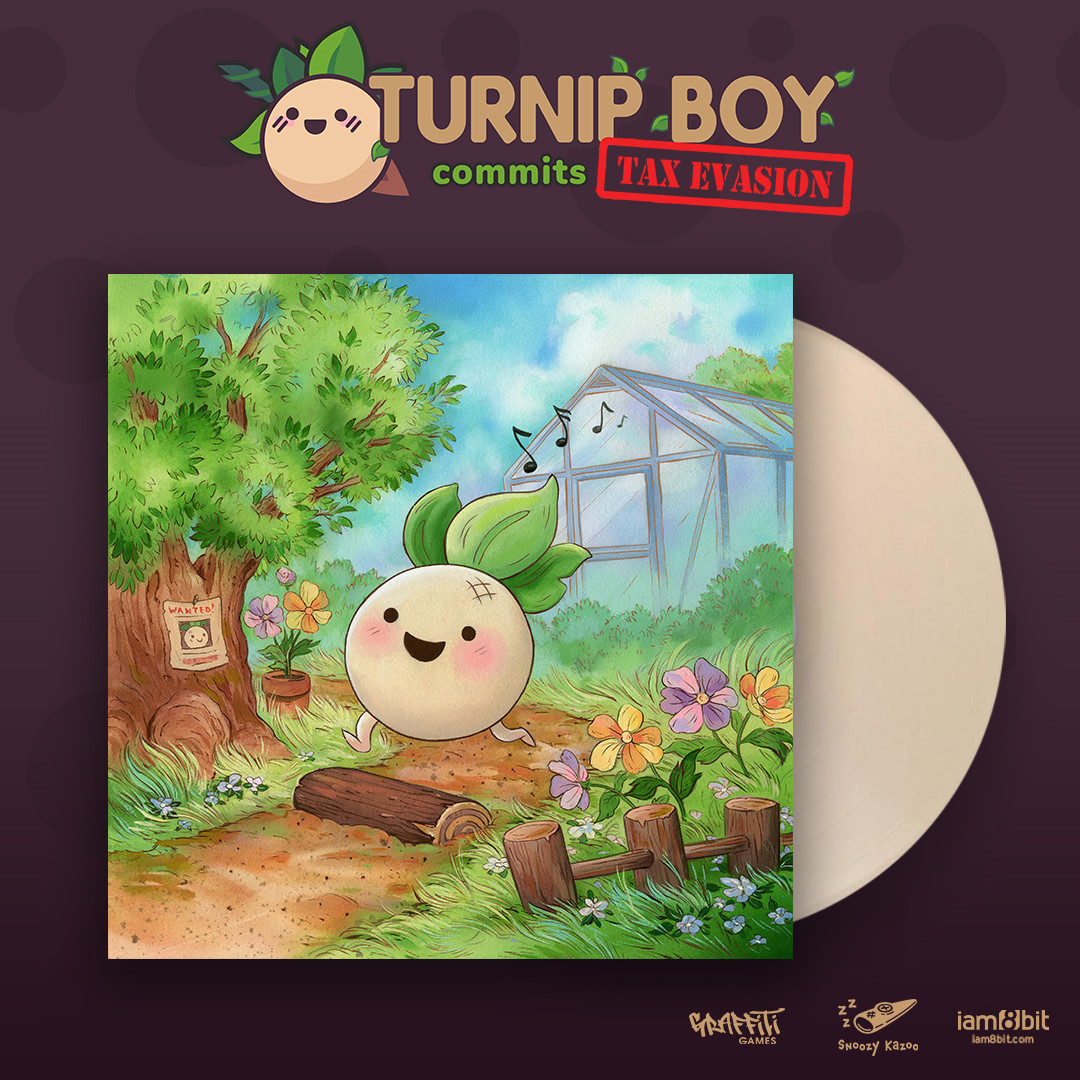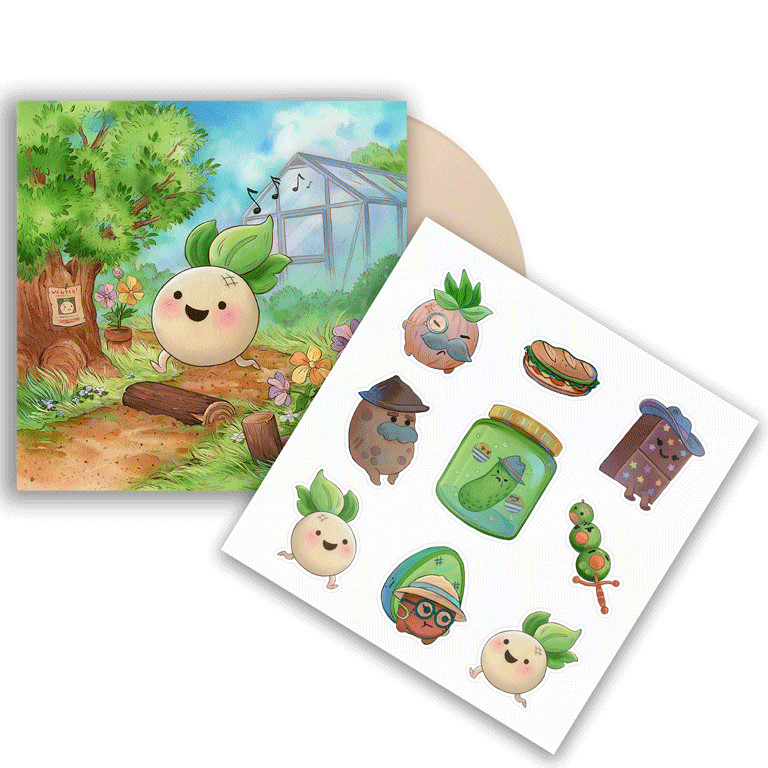 (Amazing album art done by Nicole Gustafsson)
To top it all off, it also comes with some SICK stickers!
You can pre-order the vinyl RIGHT NOW over on iam8bit's website!
That being said, we figured some of y'all might be wondering…
"but wait but I am I supposed to listen to this SICK vinyl in my car if it doesn't have a record player!"
WELL GUESS WHAT THE OST IS NOW ON ALL MAJOR STREAMING PLATFORMS GET DUNKED ON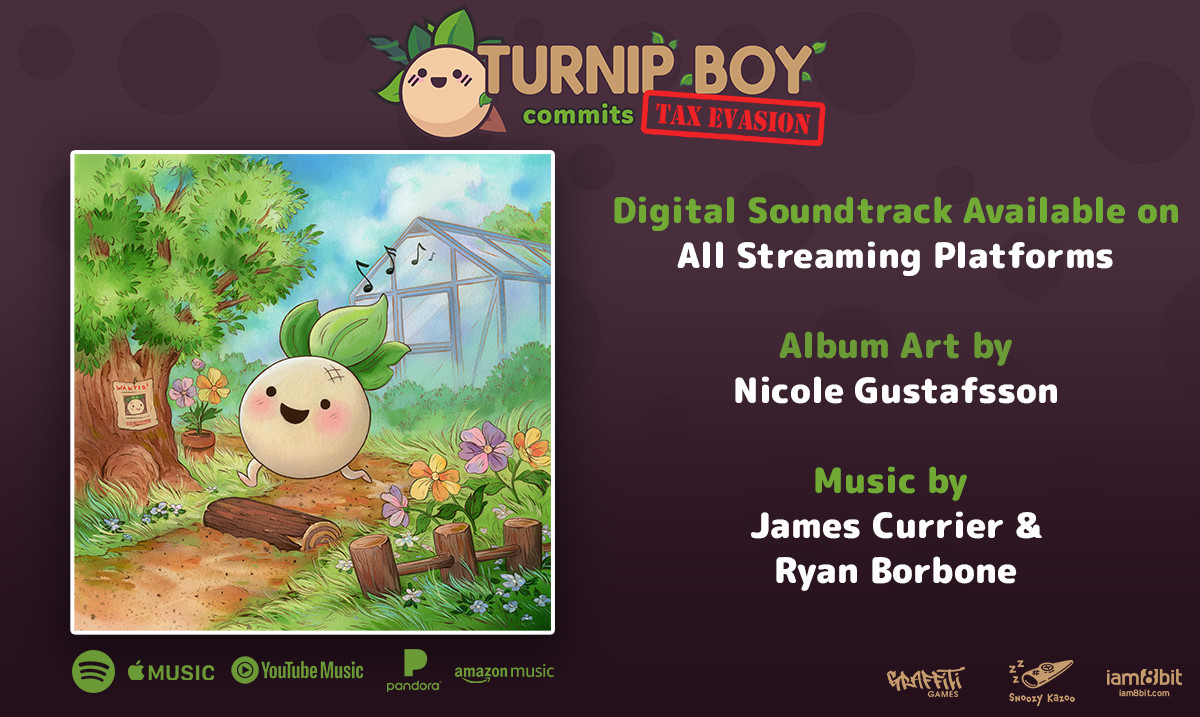 Now you can all listen to any of the sick beats from Turnip Boy Commits Tax Evasion on literally whatever you want, whenever you want!
Add any of the Turnip Boy songs to your playlists right here!
---