It's Turnip Boy's Anniversary!!!
---
April 22nd, 2022 • Turnip Boy Commits Tax Evasion
Yukon Wainczak
It's the anniversary of Turnip Boy Commits Tax Evasion!!!
Thank you guys for all the amazing support that we've recieved since our launch last year! (oh my mush, it's been a year??? when are we announcing a new game lol)
To celebrate, we're releasing a new hat in the game!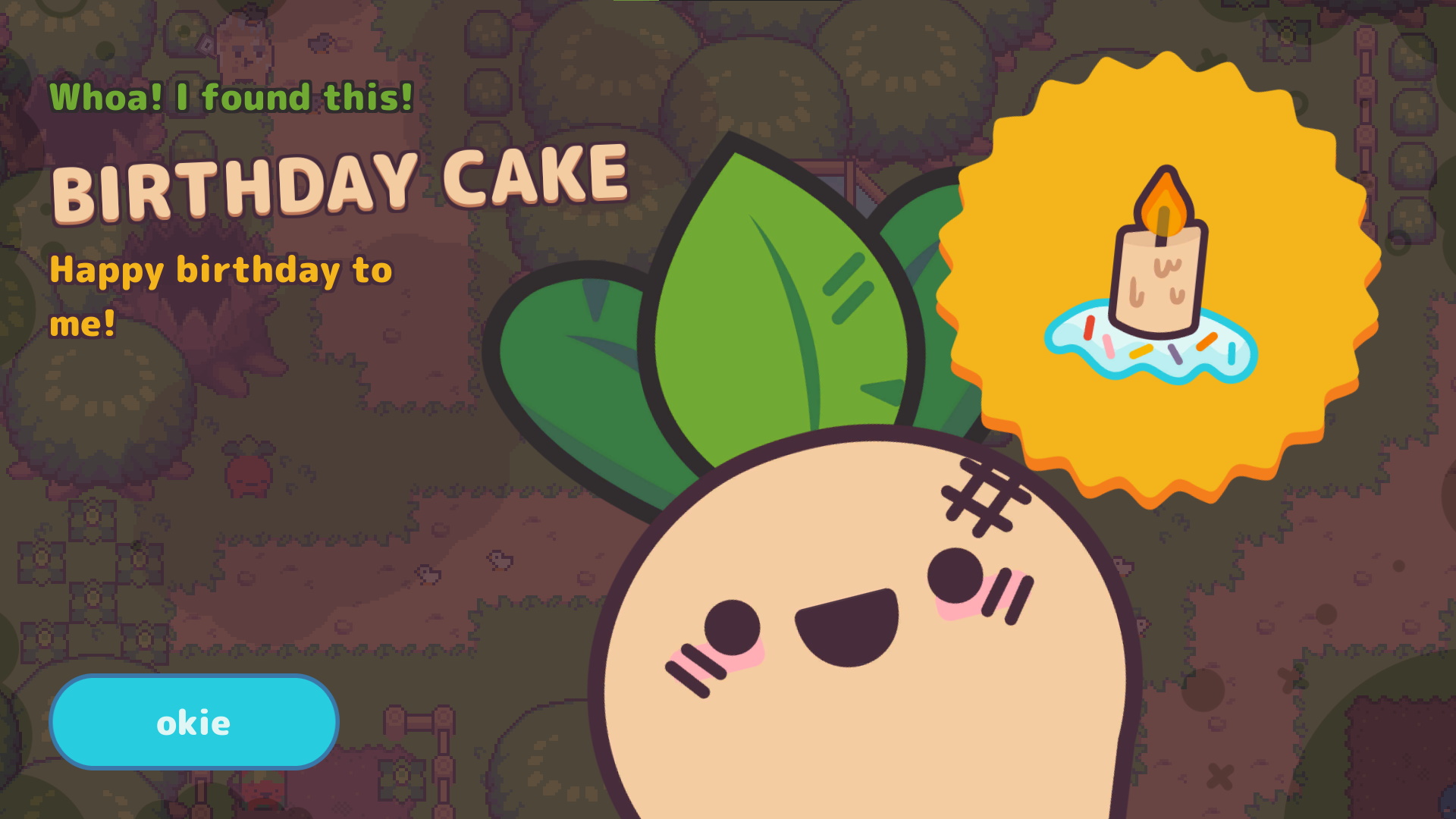 To get the hat, launch the game (make sure you're on v1.1.3 or higher) right now for it to appear in Turnip Boy's mailbox!
More news
---