The Turnip Boy Commits Tax Evasion Physical is OUT RIGHT NOW WORLDWIDE!!!
---
November 19th, 2021
By
Yukon
I'm going to be real, this is a surreal experience for me. Turnip Boy was never supposed to be more than a dumb meme game I was just going to spend a few months on before dumping it online as a portfolio piece. The fact that we're here today, and I can walk into a GameStop and purchase my own game is absolutely insane, and I'm extremely grateful to each and everyone of you who's supported us along the way.
I would like to give a massive thank you to the team behind Turnip Boy, as I literally couldn't have made the game without them, and their love and support truly shows in the game we made together. I would also like to thank Graffiti Games for even giving us the chance to do this! If it wasn't for them, Turnip Boy probably would have never reached it's full potential.
And from the bottom of my heart, thank you for being a fan of our dumb little game! I hope whatever we do next will continue to bring you joy!
If you grab a copy, please tag us about it on Twitter! Seeing posts like these really make our days!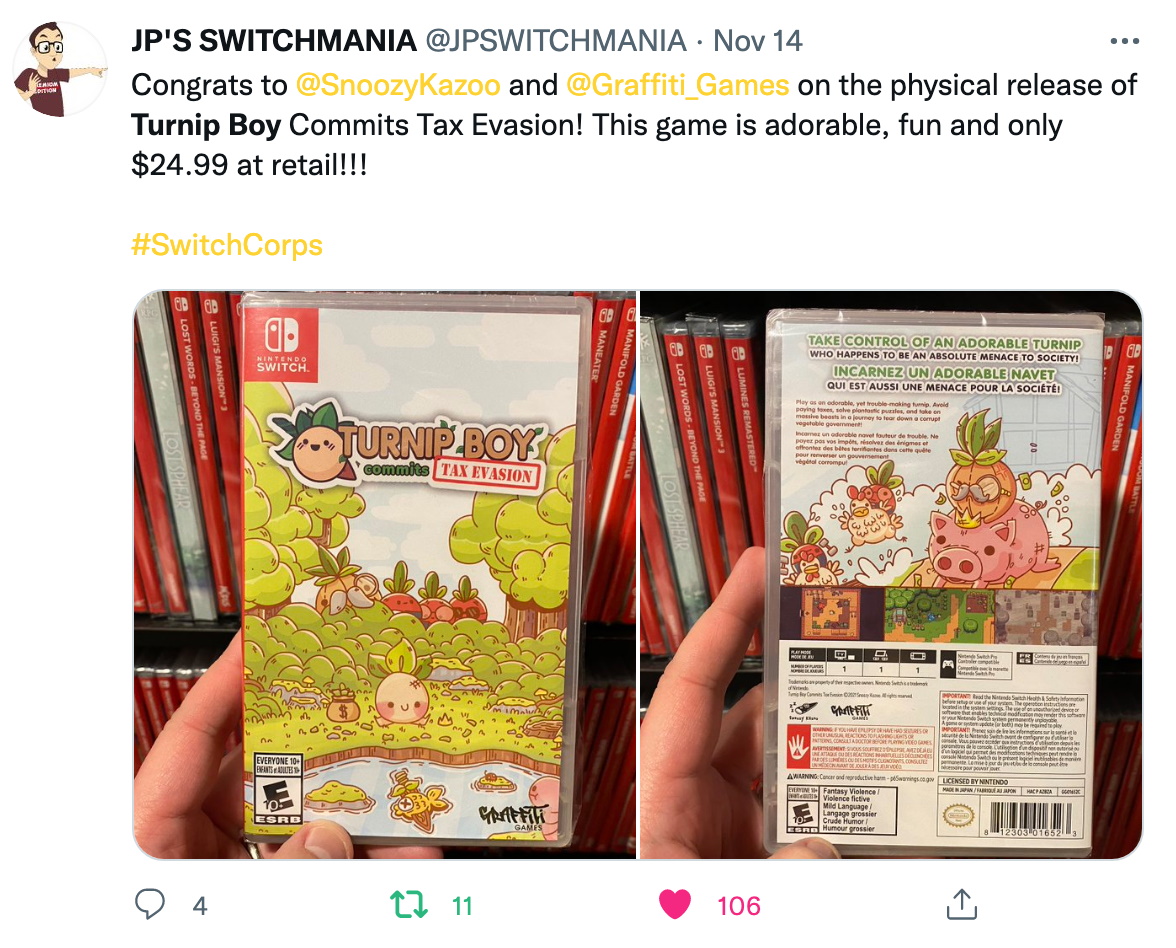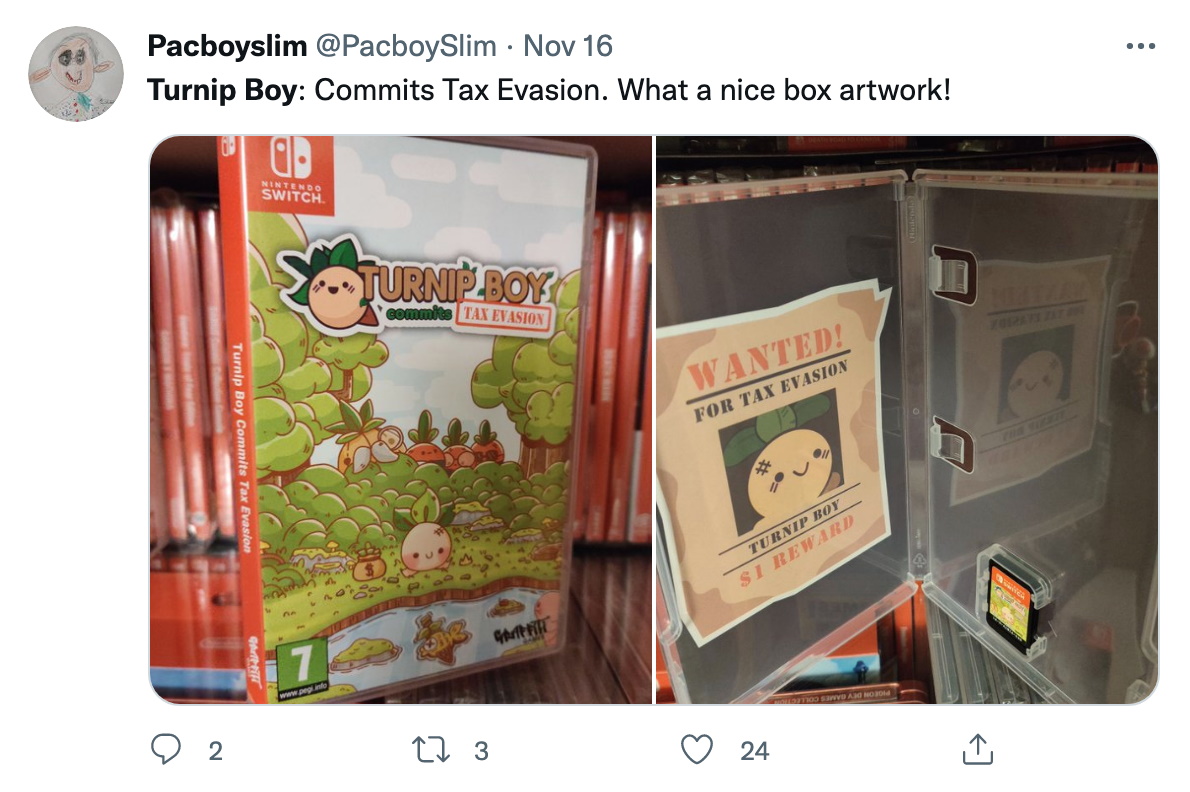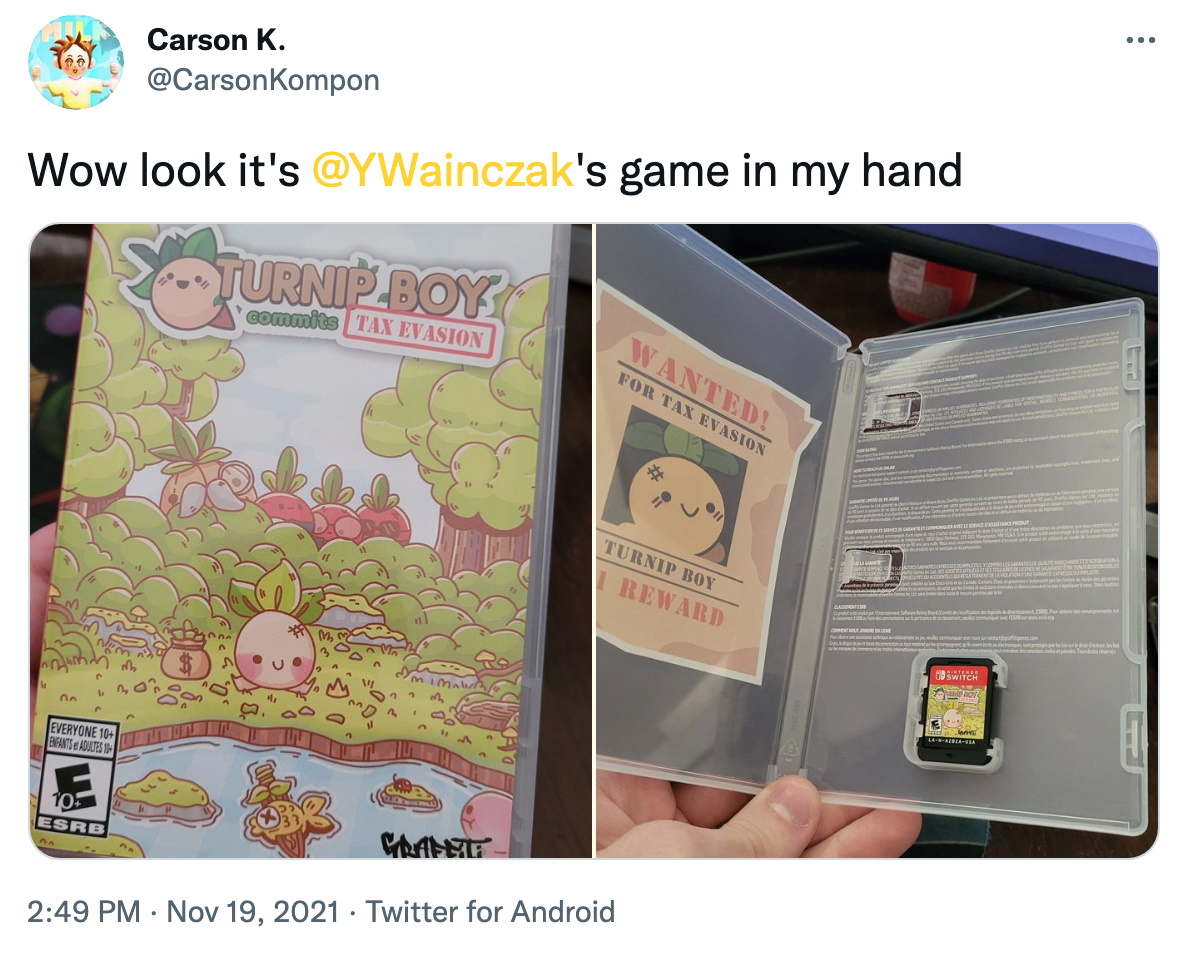 You can find a store to nab a copy here!
---